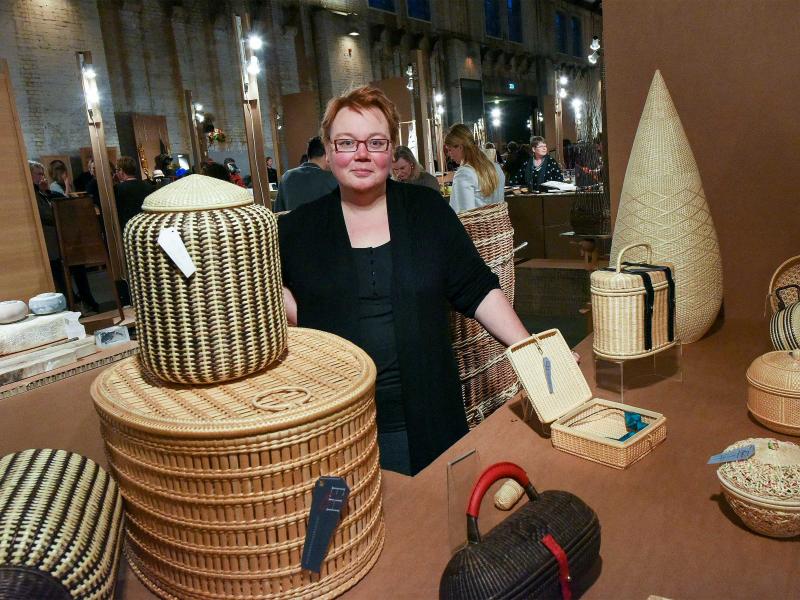 I am a traditional trained basketmaker and learned the foundations of my craft at the German basketry school. Since then, I increased my knowledge and repertoire by learning with other crafts and fellow craftsman.
Looking beyond the borders
As a modern craftswoman I am prepared to look beyond the borders of this traditional handcraft. This gives me freedom to explore creative possibilities, and generates other ways of making. My techniques and materials now vary from the traditional to the contemporary using natural stems, leaves, bark, wire, plastics, vellum, paper and lots of colour I am working for designers, artists, museums and private costumers.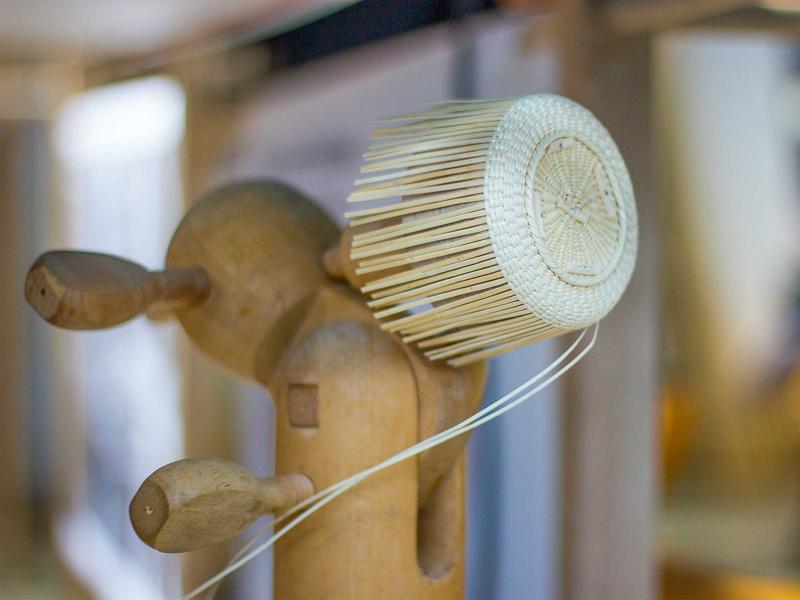 Skeinwork
Although fascinated by all the different possibilities my main focus is with the very time-consuming willow skeinwork, an almost extinct basketry technique. This technique is extremely fine and almost like textile and it enables me to create fine objects and containers like exclusive bags and jewelry boxes.
National Basketry Museum
At the National Basketry Museum Noordwolde I worked as coordinator knowledge center basketry and curator. In this function I organized many national and international basketry workshops and exhibitions.