COCOONING
"The need to protect oneself from the harsh, unpredictable realities of the outside world"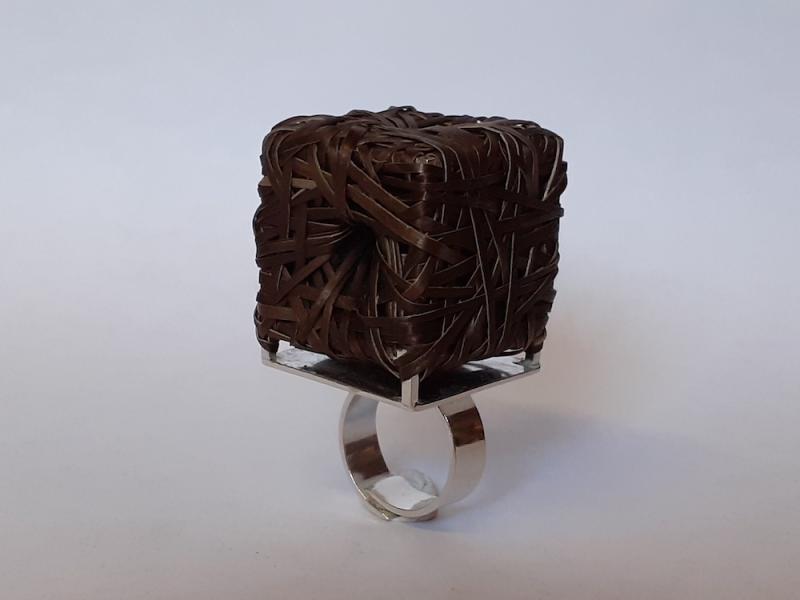 Precies een jaar geleden startte het kunstproject Toekomstdenken en tegelijkertijd ging de wereld in lockdown. Het werd het jaar van anderhalve meter, wij en zij, bubbels, angst, polariteit. Maar ook van nabij zijn, rust, verdieping en loslaten. Het maakte dat ik mij wilde terugtrekken. Dit gevoel, deze rode draad heb ik vertaald naar de werken dat ik heb gemaakt en geschetst. Het werk dat ik exposeer is een trilogie. De drie ringen beelden dit proces uit.
Werken vanuit mijn gevoel in plaats van techniek, materiaal en functie. Dat is mijn persoonlijke uitdaging in dit proces. Maar ook met andere ogen kijken naar mijn ambacht. Mijn coaches gaven handvatten om dit proces op gang te brengen en zekerheden los te laten.