We've got skills!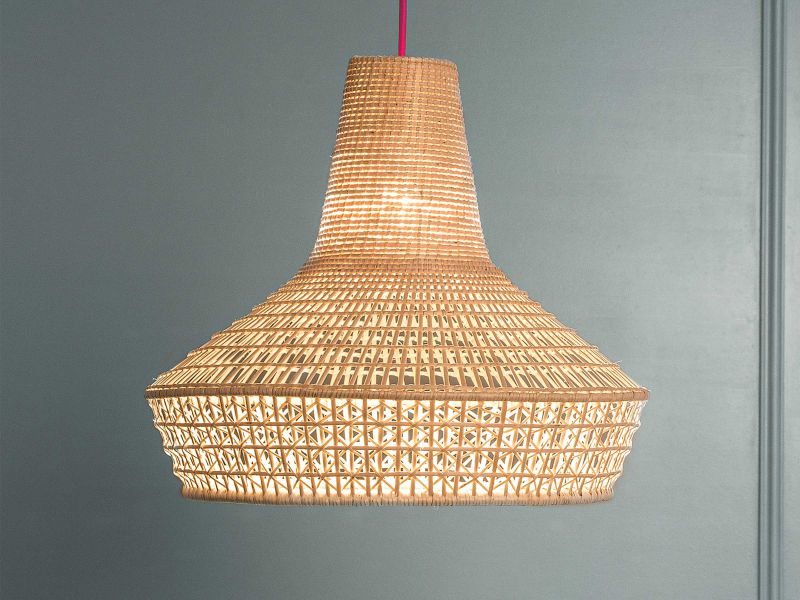 The designers of ANNY& are skilled in designing. Our craftsmen are very good at making things. Together we create beautiful and original interior products for your home! Based on old crafts, but with a modern twist. All made by hand and with loads of pleasure, so they will last a lifetime (or even longer!) that is ANNY&.
Our story
ANNY& is curious, conscious & creative. We want to make the world a little nicer and now we do that by creating beautiful interior products. We really like it and find it quite important that some people still know how to make stuff them self. This experience and these skills we will use to create something new together. Based on the craft, but with a modern twist. The essence of the craft is used, but in our own special way. The cooperation & exchange of skills, ideas and inspiration is very important for us.
Large wicked light
Wickerwork can be old-fashioned, but not when you do it in our way! All knowledge Esmé has gathered over the years is used to create this lamp.
ANNY& Esmé found a technique which has a nice combination of open and more closed wickerwork. In this way light and shadow make an awesome pattern! The combination of the traditional wicker-working and the modern shape of the lamp together make for an exciting new product!
The lamp is woven with willow skeins and completely handmade.
Small wicked light
ANNY& has created the 'small wicked light' together with Esmé Hofman. This small lamp comes with a cap with a sophisticated pattern. Because of the open wickerwork the lamp gives awesome shadows! You can choose between three different caps, each has its own special pattern and thus a unique shadow. You can change the cap whenever you want to, so you can choose the pattern.
This lamp and the caps are all handmade of willow.
ANNY & no longer exists, I now produce the lamps myself.