Dutch Design Week
Microlab Hall | Strijp S
Kastanjelaan 400, Eindhoven
October 22-30, 11:00 – 18:00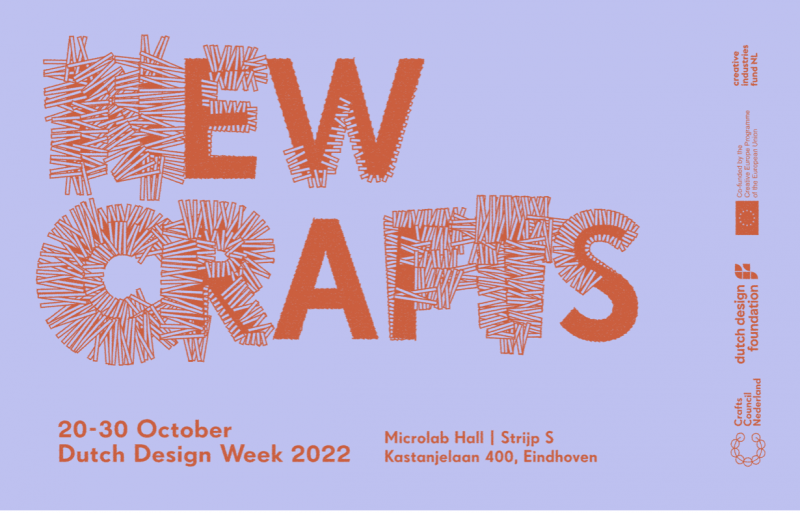 It is a fascinating time for makers: traditional crafts and skills are back in vogue, while at the same time new technologies are developing at lightning speed. On the one hand, the digital and artisanal manufacturing domains are strictly separated spheres, each with their own visual language, design methods and manufacturing techniques. On the other hand, when these domains collide, boundaries begin to blur and new opportunities arise for artistic, technical and social innovation.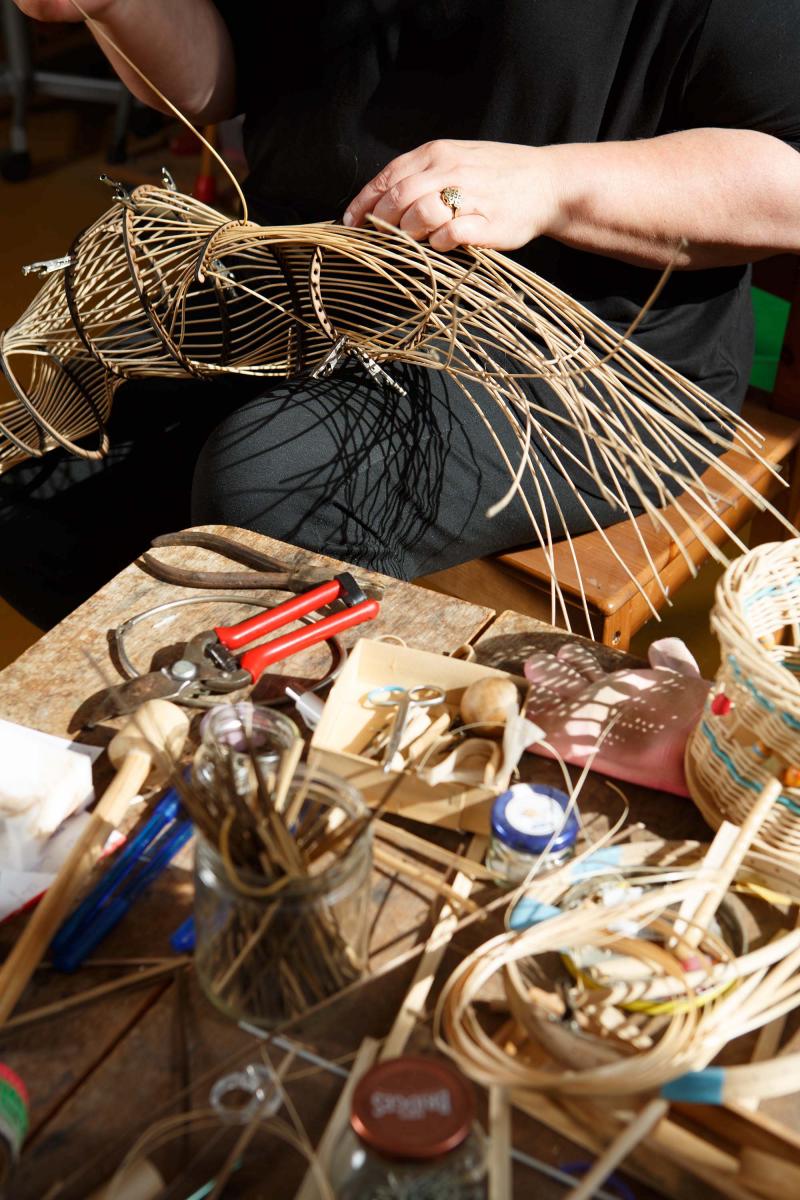 However, interaction between digital makers and craftspeople is not yet commonplace. Most makers are specialised in either one discipline or the other and for the most part work individually. On this account, Crafts Council Netherlands brought various artisanal and digital makers together under the umbrella of its New Crafts incentive programme, with the aim to spur knowledge exchange, experiment and research.
This collaborative project demonstrates how digital technologies and handcrafts propel each other forward. Time and again, knowledge of traditional crafts proves essential to assess what is feasible within the perimeters of the physical world, and to enable the realisation of tangible objects. What also becomes clear is that people are not the only agents in this process: materials and machines emerge as active allies, and sometimes, adversaries.
Presenting: Amandine David, Anita Michaluszko, Aram Hartsuyker, Bianca Koevoets, Daniël Maarleveld, Esmé Hofman, Eva van Kempen, Flavia Bon, Joost Jansen, Loret Karman, Marieke de Hoop, Marieke van Heesbeen, Marius Stanasel, Martine van 't Hul, Ming Design Studio, Nina van Bart, Rik van Veen & Roel Deden.
Exhibition design: Studio Jeroen van Veluw
Graphic design: Daniël Maarleveld
Text: Nora Veerman