Transitions – An Ongoing Operation on Change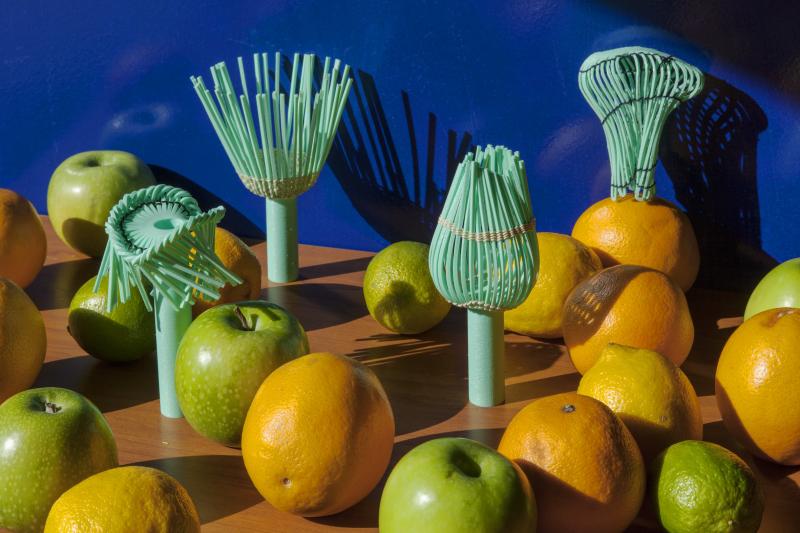 MAD, Home of Creators initiates a collaborative exhibition by Brussels-based designers. Transitions explores their novel strategies and solutions for a society in transition. The projects of the selected designers redefine the action radius of design beyond the understanding of styling and industrial production. Their ambitious projects deal with the urgent topics of our time. They investigate complex, profound and demanding challenges in ways that revolutionize the whole design process. They are using, conceiving and defining new tools.
Conducting interdisciplinary investigations with scientists and researchers sees the designers questioning systems and structures from the bottom up, allowing them to interact in new ways with demanding industries such as fashion and waste management. In doing so the designers are redefining the spheres in which design operates to a much broader spectrum. As a support structure for the sector, MAD aims to facilitate these endeavors as they are essential to the well-being and efficiency of a thriving society. Transitions is curated by our MAD residents, Studio Plastique.
The expo is on view during the digital edition of the Dutch Design Week from 17 to 25 October 2020. Afterwards, the exhibition will move to our MAD Windows for a physical presentation.
Powered by hub Brussels
Discover the participating designers:
Studio Plastique
Theresa Bastek and Archibald Godts founded Studio Plastique in 2017 in Brussels after graduating from Design Academy Eindhoven. Their work combines imaginative scenarios and critical reflections with in-depth investigations of complex material supply chains and technological infrastructures, thus pushing the boundaries of what design aims to achieve.
Resortecs
Resortecs® intervenes in the traditional processes of the fashion industry by exchanging conventional thread with thread that dissolves. The technology simplifies recycling and resource management. The project has the potential to become an industry standard and be the start of a circular economy.
Open Structures
Thomas Lommée and Christiane Högner are a Belgian-German design duo with a clear political agenda. Their collaboration is one of the driving forces behind Open Structures, the open modular design methodology founded by Lommée in 2007. Open Structures exists due to the creative effort of many. More than 300 designers have contributed parts and objects to the growing database so far.
Amandine David
Amandine David is a Brussels based designer and researcher. Her work celebrates sharing as a methodology and opportunity to redefine design processes. Her research is located at the crossroad of traditional crafts and digital practices. It usually takes shape in the creation of tools and material experimentation libraries.
Rotor
Rotor is tackling the mismanagement of resources by developing infrastructures and systems for the re-cycling of construction materials after a building is demolished. Rotor helps transition building materials into a new circular model. An approach receiving wide recognition as an international example of waste management
17 October 2020 till 15 January 2021
MAD Brussels
Place du Nouveau
Marché aux grains 10,
1000 Bruxelles